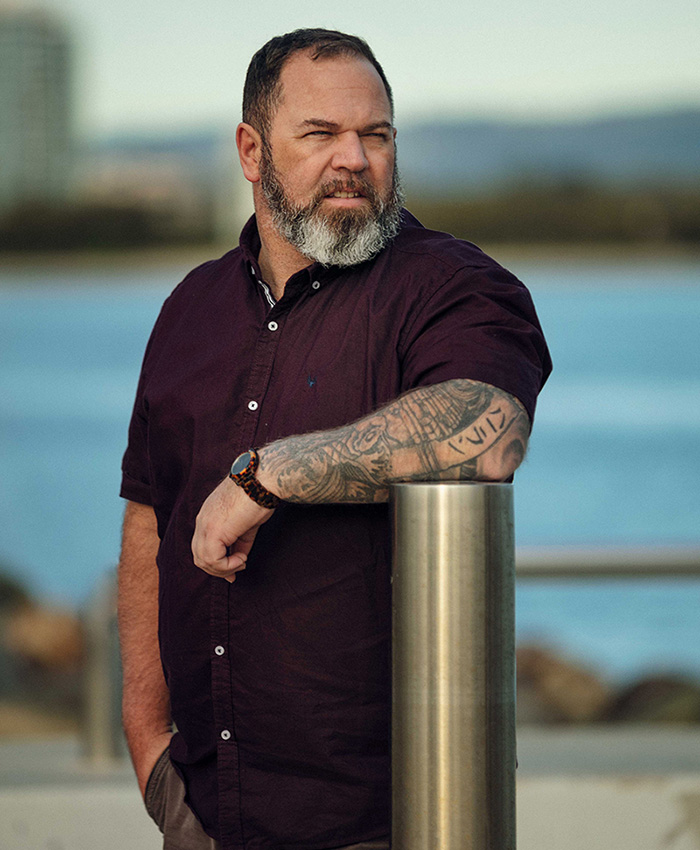 Meet Andrew Hawkes, a father of three and a jack of all trades (except maybe making the perfect cup of coffee, he leaves that to the baristas). With 11 years of service in the Royal New Zealand Air Force and 18 years of experience as an entrepreneur, Andrew brings a unique perspective to his role as a coach, author and speaker. He has a wealth of knowledge and experience to share, having served as the Asia Pacific Regional Director for a multinational company with over 1.7 million members in 180+ countries.
As a coach, Andrew specializes in working with fathers who may have lost their spark, helping them regain confidence, motivation, and purpose. His goal is to empower these fathers to become positive, powerful examples for their children while also achieving their higher self. He believes that by becoming their best selves, fathers can provide the guidance and support their children need to reach their full potential.
In his free time, Andrew enjoys making the perfect pizza, spending time in the outdoors, and jetskiing. He also enjoys experimenting in the kitchen. He believes that it's possible to create harmony in being a great father and living a fulfilling life. With an abundance of experience and unique perspective, Andrew is the perfect resource for fathers looking to become the best versions of themselves, reach their higher self and maybe even figure out how to make a perfect loaf of sourdough.

I would love to connect with you! I find it is always nice to get to know people and see how they live... so drop over and check out my socials.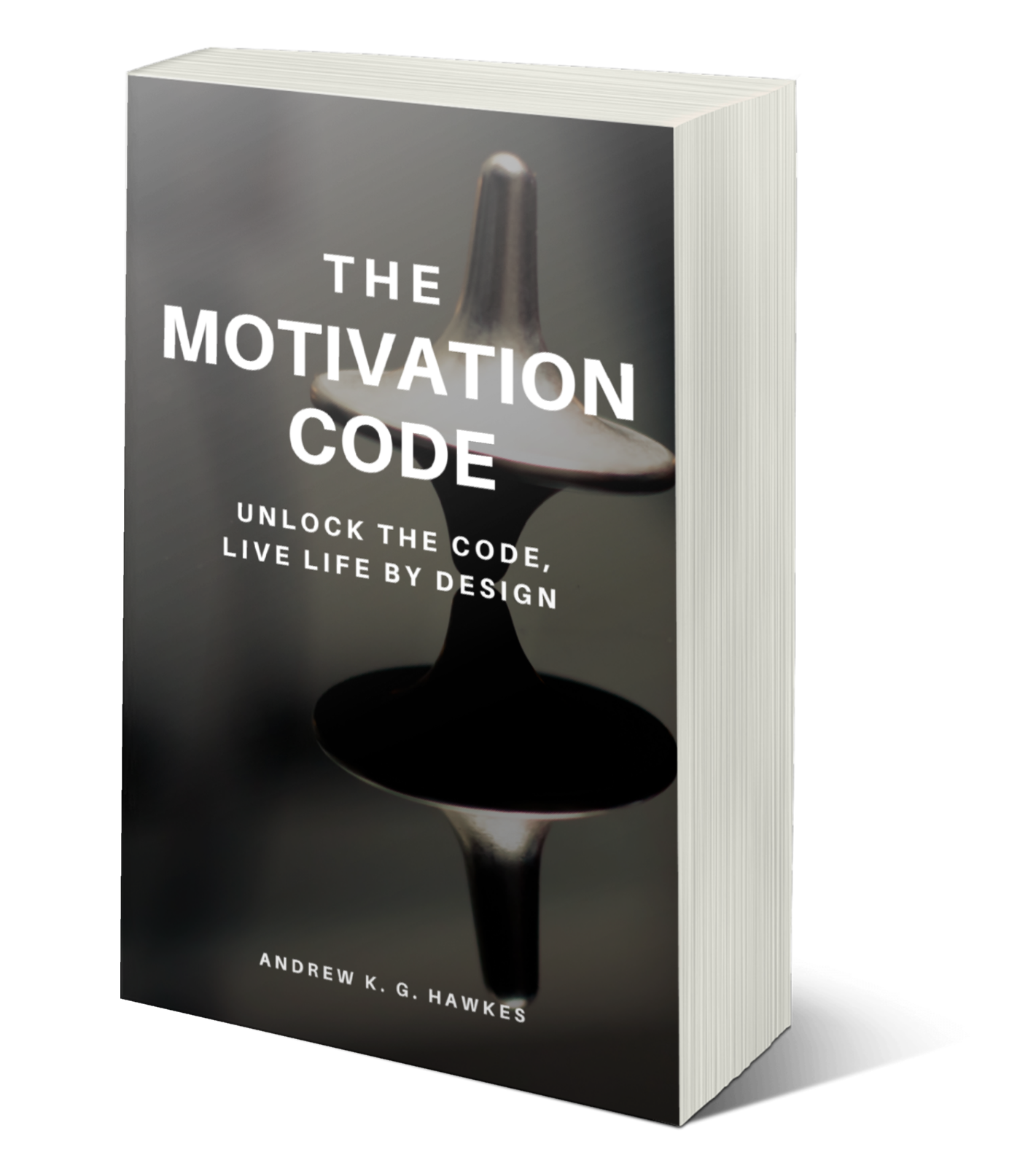 The Motivation code; unlock the code, live life by design.
The Motivation Code takes you through a journey of self discovery showing you exactly where, and importantly, how to look at all that is going on, and in deed has gone on in your life. Giving you all the clarity and power you need to follow your passion and live with purpose.
Join the Early Bird waiting list today to ensure that you receive all the bonuses and launch day specials.
Rivers of Gold: How to Create Multiple Income Streams.
Rivers of Gold was written with the vision of assisting others in  developing the skills and understanding of their own power and potential through their own passions.
Written in a very easy and conversational way, you could almost think that you are sitting down over a coffee.
Grab Video Mini Series on Six Steps to Raise your Vibration Video Series and Cheat Sheet
Here are 6 easy ways to raise your vibration that has an immediate effect on your mood and level of motivation. The best part about them is, they are quick, easy to digest and they work. Don't take my word for it though, go and try it out for yourself.
As an expert in men's motivation and confidence, I offer a range of services to help men tap into their full potential and live their best lives. Whether you're looking to boost your confidence, increase your motivation, or become a better leader, I've got you covered.
My workshops and speaking engagements are designed to be fun, engaging, and packed with practical tips and strategies that you can start implementing right away. From overcoming imposter syndrome to developing a growth mindset, I'll help you unleash your inner superhero and achieve your goals with confidence and conviction.
If you're ready to take your life to the next level, I'm here to help. So whether you're looking for a motivational speaker for your next event or a coach to help you achieve your personal and professional goals, don't hesitate to reach out. Let's unlock your full potential together!
Confidence and Clarity
The 9-week program involves developing a growth mindset, prioritizing physical and emotional health, building healthy relationships, pursuing passions and purpose, achieving financial goals, committing to personal growth, and giving back to the community.
Write Your Life
This webinar discusses the advantages of journaling, examines various formats, and provides advice on how to journal successfully to boost creativity, self-awareness, and mental health.
Digital Planner
Introducing my all-in-one digital planner for productivity and self-care. Stay focused, organized, and on track with easy-to-use tools. Available soon!
Resonate PodCast
Launching Soon:
Join us on the 'Resonate,' the podcast that explores the connection between our inner and outer worlds. Tune in for inspiring conversations on personal growth, spirituality, and self-discovery.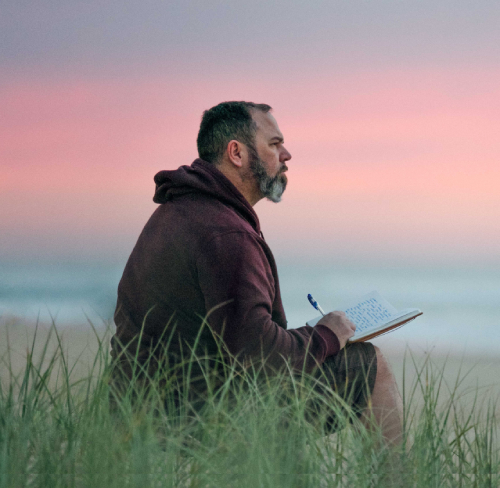 Resonance Muse
Join my Weekly News Letter 'Resonance Muse' where I share insights and musings from the week, enlightening, funny and uplifting.
As a dad, it can feel like we're always running a marathon with no end in sight. We juggle work, family life, and everything in between, and sometimes it can feel like we're dropping the ball on all fronts. But the truth is, it doesn't have to be that way! Here are three fundamental truths […]
Read More
andrew@andrewhawkes.com | +61 423 356 335
©2023 Andrew Hawkes | All Rights Reserved